Steve Adubato, Ph.D.
FOUNDER AND CEO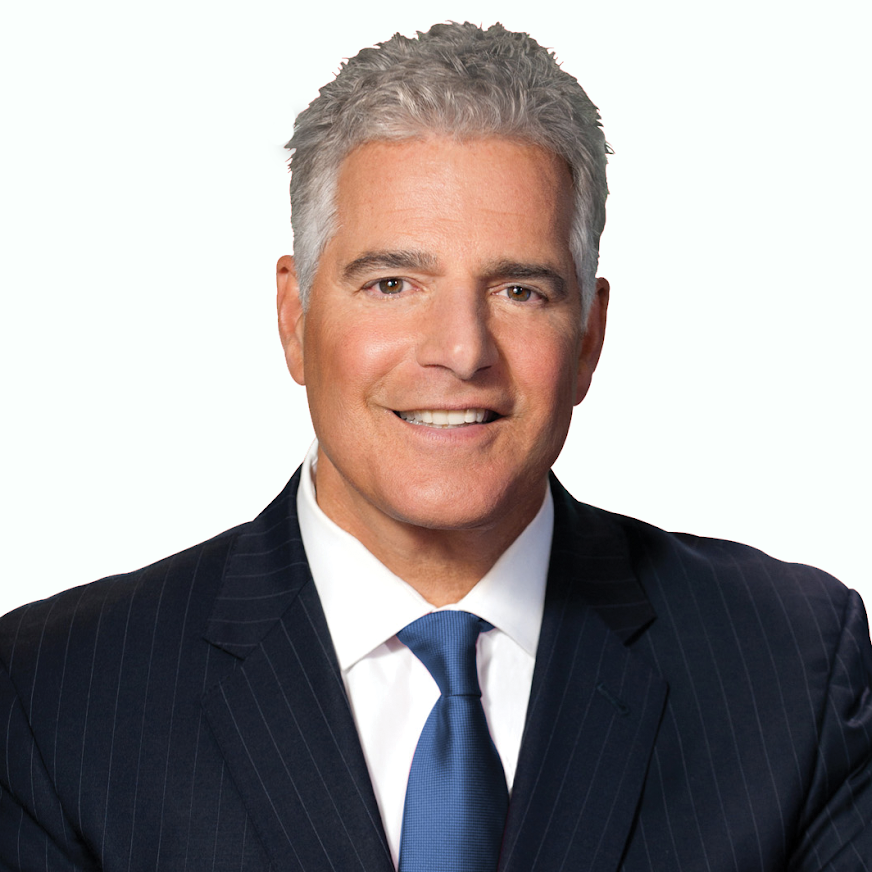 Steve Adubato, Ph.D., enjoys a distinguished career as a broadcaster, author, syndicated columnist, university professor, lecturer and motivational speaker. A trainer and coach in the areas of leadership and communication skills, Steve also served in the mid 1980's as New Jersey's youngest state legislator at the age of 26.
Steve currently anchors three television series produced by the Caucus Educational Corporation (CEC) — State of Affairs with Steve Adubato, the weekly, public policy series exploring the critical issues being addressed in the New Jersey Statehouse; One-on-One with Steve Adubato, the nightly series that bring viewers in-depth interviews with some of the region's most compelling personalities, including artists, authors, academics, media personalities, health experts and sports icons; and Think Tank with Steve Adubato, featuring leaders, innovators and experts who tackle broader national policy issues impacting New Jersey and the tri-state region.
Steve has also anchored many high-profile television specials including exclusive specials with NJ Governor Phil Murphy as well as US Senators, Bob Menendez and Cory Booker. Steve has been the recipient of four prestigious Emmy® Awards for his work on public television, including "Best Host," from the Mid-Atlantic Chapter of the National Academy of Television Arts and Sciences.
The CEC's series air on PBS stations Thirteen/WNET (the flagship station in New York), NJ PBS, WHYY and WHYY's Y2; on cable on News 12+; on radio on NPR stations WBGO and WQXR; and on digital platforms including Steve Adubato.org, NJ.com, YouTube, Thirteen.org, MyNJPBS.org the Thirteen Explore app, the NJ PBS app and in social media on Twitter, Facebook and Instagram.
As a media, leadership and communication expert, Dr. Adubato is a regular contributor to MetroFocus, a PBS series in the New York region and has appeared on NBC's TODAY Show, CNN, MSNBC and FOX5 NY as a media and public policy analyst. Steve has appeared on national radio, providing analysis and commentary on SiriusXM and has also done significant work on regional radio on NPR as well as 77WABC and AM970. Steve is also the host of Steve Adubato's Lessons in Leadership with Co-host Mary Gamba, based on his book, Lessons in Leadership.
Dr. Adubato currently serves as a Buccino Leadership Institute Fellow at Seton Hall University teaching a master class in the spring 2023 semester. He has previously served as a distinguished visiting professor on the subject of leadership at New York University and has also lectured at the New Jersey Institute of Technology, the United States Military Academy at West Point as well as Seton Hall University. Dr. Adubato has published well over 1,000 articles on leadership and communication-related issues in a variety of publications.
A much sought-after motivational speaker through his firm Stand & Deliver, Steve has conducted communication and leadership workshops for a variety of clients in the corporate and non-profit sectors. Stand & Deliver is a dynamic, hands-on professional development and executive coaching program, which Steve created to help today's professionals reach their potential as leaders.
Through Stand & Deliver, Steve developed the "Lessons in Leadership" platform to provide leadership advice, tips, and tools in the form of columns, videos, seminars, as well as his book, Lessons in Leadership. Columns and videos can be found through numerous print and online platforms including NJ Business Magazine, COMMERCE Magazine, Meadowlands USA Magazine, Stand-Deliver.com and SteveAdubato.org, among others.
As a syndicated columnist, Steve also writes a monthly column for New Jersey Monthly magazine. He is the author of five books, including three focused on interpersonal, professional and crisis communication: Speak from the Heart, which was featured in Fortune Magazine, as well as Make the Connection and What Were They Thinking? You Are the Brand, examines the brand strategies of over thirty individuals and companies, while Lessons in Leadership explores the connection between leadership and communication offering practical leadership tips and tools as well as powerful case studies from prominent leaders. His sixth book due to be released in 2023 is titled, Lessons in Leadership 2.0: The Tough Stuff and will feature tips, tools and lessons on innovation learned during the global pandemic.
Steve has been named as one of New Jersey's "Power 100" – New Jersey's Top 100 Policymakers – by InsiderNJ.com. He has also been named on the New Jersey Globe Power List as one of NJ's Most Powerful Personalities in Public Policy and Politics. In addition, New Jersey Monthly magazine named Steve one of the top five most powerful media figures in the state, as one of the "50 Most Interesting People in New Jersey," and as one of the "25 Most Influential People in New Jersey."
Mary K. Gamba
President and VP, Marketing and Business Development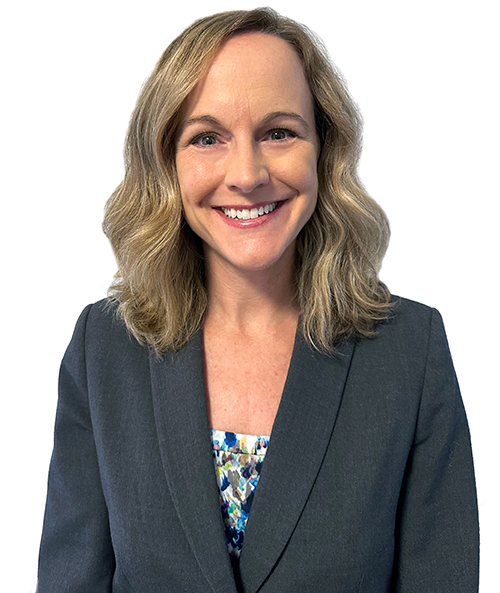 For more than 20 years, Mary Gamba has worked closely with Steve Adubato to develop customized, dynamic and interactive leadership development seminars and workshops as well as executive coaching programs that have had a huge impact on Stand & Deliver clients.
As a trusted advisor to existing and prospective Stand & Deliver clients and partners, Mary's expertise focuses on customer service, employee coaching and engagement and the branding and marketing of individuals and their organization. Mary and Steve are a dynamic team who understand the needs of their clients and respond to those needs consistently. Long-time Stand & Deliver friend and author Jack Mitchell wrote a wonderful book "Hug Your Customers" and that "hugging" philosophy of exceptional customer service is what drives Mary every day.
Mary works hand in hand with Stand & Deliver clients on every aspect of seminar and workshop logistics as well as developing customized executive coaching plans for our clients. Click here to see what just some Stand & Deliver clients say about Mary Gamba and her attention to detail.
In addition, Mary is the co-host of, "Steve Adubato's Lessons in Leadership with Co-host Mary Gamba," a weekly series on News 12+ that airs every Sunday at 10 a.m. and features leaders of all stripes sharing tips, tools and insight on all things leadership. To check out past episodes, click here.
---
Lessons in Leadership Production Team
Elvin A. Badger
Director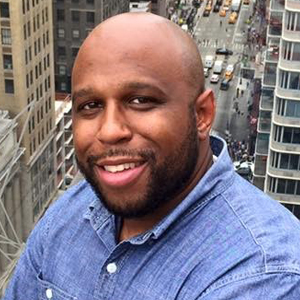 Elvin A. Badger is an Emmy® Award winning director with over 15 years of experience directing live and studio television.
Elvin currently directs Steve Adubato's Lessons in Leadership with Co-host Mary Gamba as well as State of Affairs, Think Tank and One-on-One for the Caucus Educational Corporation.
Elvin also directs various programming at NJ PBS, including NJ Spotlight News, On the Record, Reporters Roundtable, Matter of Faith and any special events such as the NJ debates and the NJ PBS In Your Neighborhood series.
Elvin has worked for several companies over his career including CUNY TV, Wall Street Journal, NY Times, Fox News & Activision and has directed Moyers & Company, Theater Talk, SciTech Now & Long Island Business Report, which airs on PBS.
Frank Brown, Jr.
Audio Engineer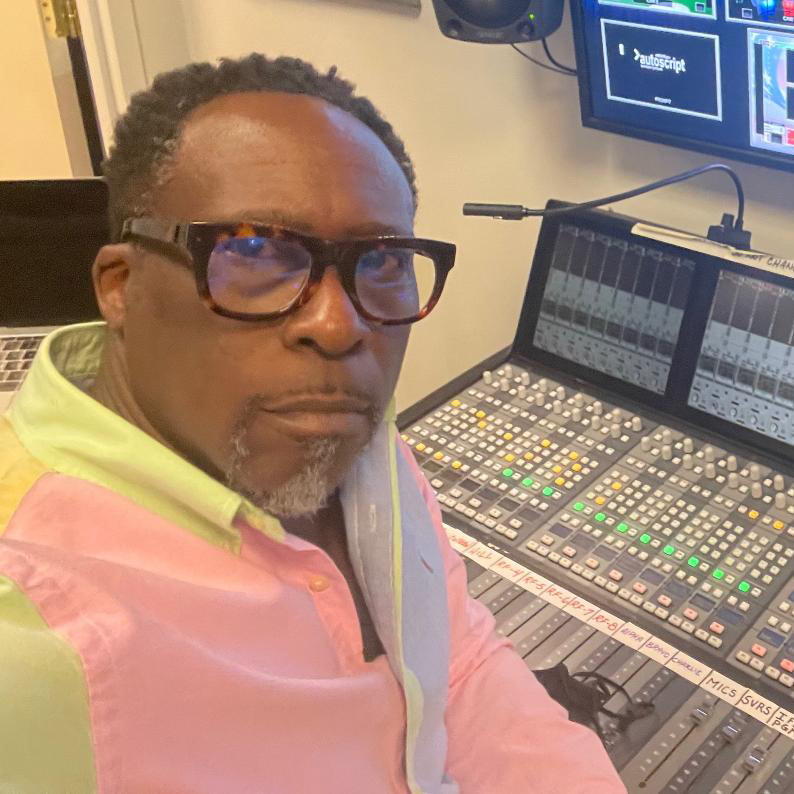 Frank Brown, Jr., is a two-time Emmy® Award-winner who brings with him more than three decades of experience as an audio and mixing engineer.
Frank is the audio engineer for One-on-One, State of Affairs and Think Tank for the Caucus Educational Corporation. He is also the audio engineer for Steve Adubato's Lessons in Leadership with Co-host Mary Gamba.
Frank also is the senior audio engineer for other programs airing on WNET, NJPBS and WLIW, including American Songbook from NJPAC. Frank is also an accomplished percussionist having attended The Manhattan School of Music and Lincoln University and is currently an endorsed drummer for the S.J.C. Custom Drum Company.
Scarlyn Veloz
Video Operator/Engineer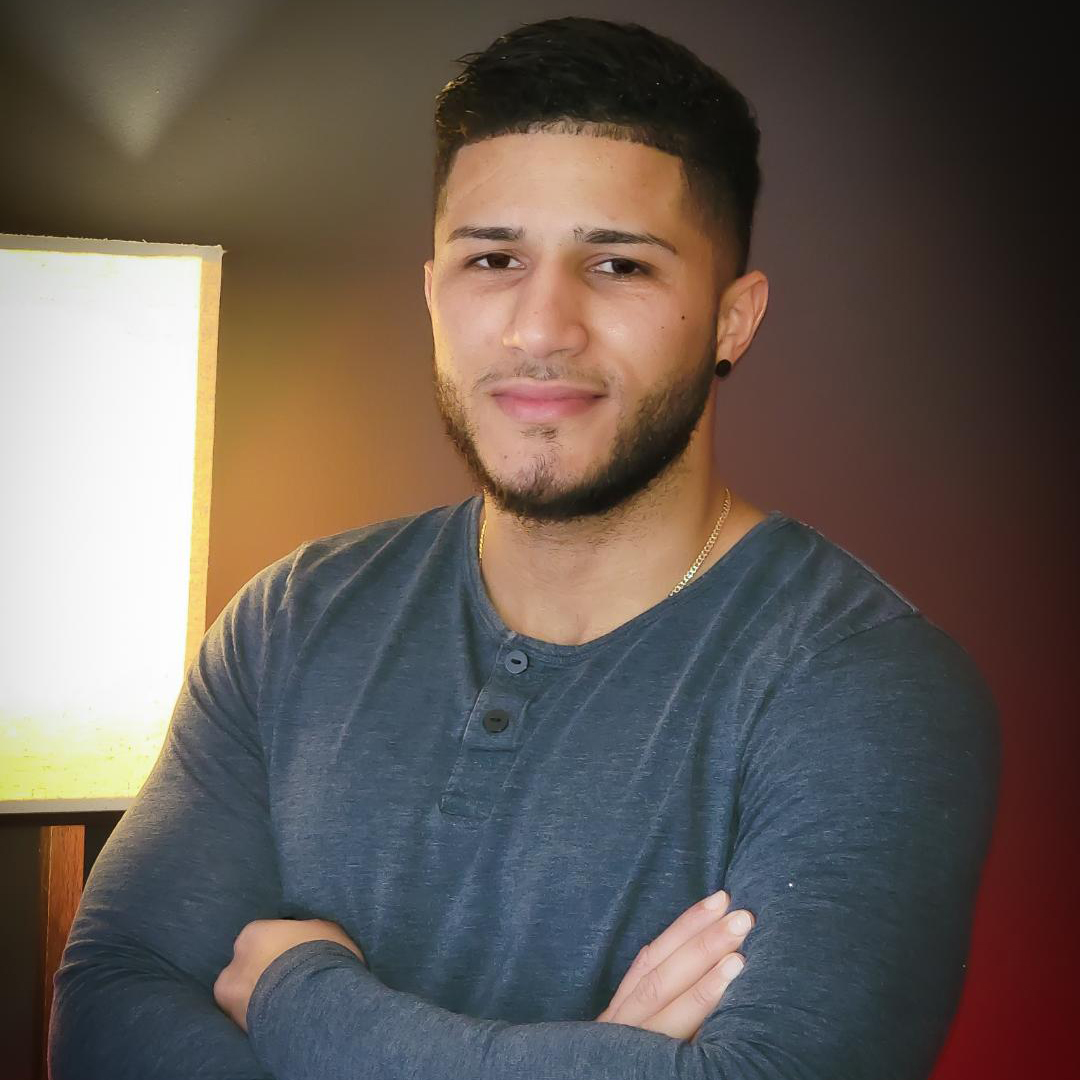 Scarlyn Veloz has over 10 years of experience in Camera Operation and Video Engineering for Television. He also has experience in filmmaking, where he has worked as camera operator for feature films and several music videos.
Scarlyn is in charge of all home studio operations for the Caucus Educational Corporation and Stand & Deliver.
As a freelance Video Operator/Engineer, Scarlyn travels around the country providing video expertise to various TV stations and large Broadcast events. Some of the events he has worked on include the 2018 Spotify's Pre Grammy-Bash, New York Time's "Time Talks" and Call of duty World League among others.
Scarlyn currently works as a Robotic Camera Operator, Video Operator and Engineer for different Companies including, CUNY TV, FOX NEWS, SNY, NE Productions, Cue 2 Cue and Jib Tek.
Scarlyn worked on the film "Early light" directed by Geoffray Barbier which is currently on Amazon Prime Video.
Sylvester P. Lukasiewicz
Video Editor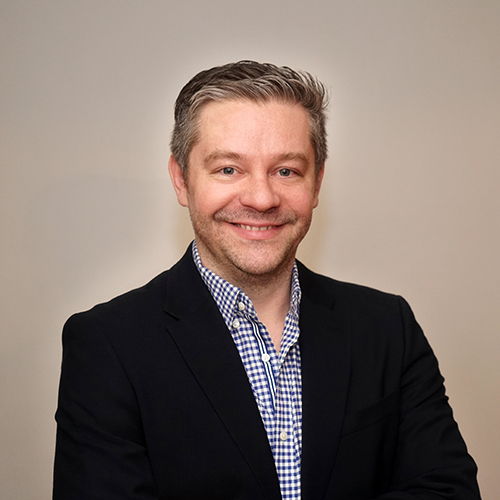 Sylvester P. Lukasiewicz is a two-time Emmy® Award-winning video editor, with over 20-years of experience in graphic design and postproduction. No stranger to quality television, Sylvester began his career at Sesame Workshop (Sesame Street) and CBS News (Weekend Edition). In 2004, while earning an MFA degree in Media Arts Production, Sylvester joined CUNY TV, a non-commercial cable channel in New York City, as Senior Editor of such PBS series as Talking Pictures, LATiNAS and nationally-syndicated Theater Talk. "Working in public media has given me many opportunities to create and engage in meaningful television content."
With the onset of the COVID-19 pandemic in 2020, SPL Films, Sylvester's production company, joined Stand & Deliver and he became the remote editor of the Lessons in Leadership video podcast:
"Every episode of Steve and Mary's leadership series is a master class in being an eloquent speaker and an avid listener. I'm thrilled to be part of the creative team behind it."
Before moving to New York City in 1996 Sylvester studied the Culinary Arts - something, he says "has many similarities with the art of editing". He is a world traveler and a history buff, both of which greatly inspire his craft of video storytelling.
Arianna Weling
Production and Research Assistant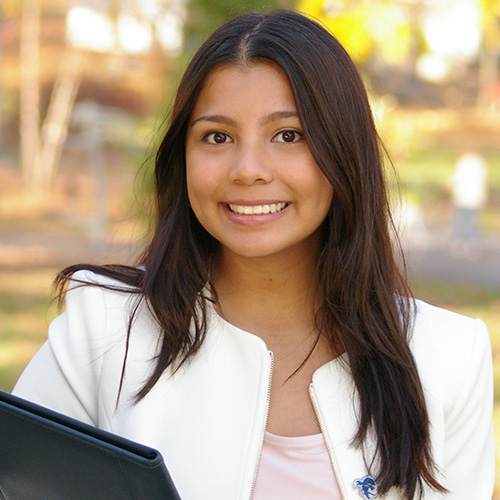 As a Production Assistant for the Caucus Educational Corporation, Arianna supports CEC producers in connection with the programming of its three series, State of Affairs with Steve Adubato, One-on-One with Steve Adubato and Think Tank with Steve Adubato.
In addition, as a research assistant, Arianna Weling closely works with Steve Adubato and Mary Gamba as a researcher and editor for their upcoming book, Lessons in Leadership 2.0: The Tough Stuff. Specifically, she assists with copyediting, transcription, and conducting research.